Nov 14, 2012
1,990
138
63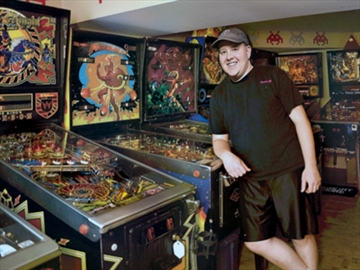 This is going to sort of be my little corner of the world where I can dive in deep into different games and write up sort of an ad-hoc rule set for each game that I decide to analyze. Perhaps if I ever decided to get off my lazy ass I may even do tutorial videos ala Bowen but one step at a time. Right now it's easiest for me to write down everything instead since I can do it whenever I feel like taking the time to do it where as video is a whole production and setup to do properly. Anyway I've been told I should introduce myself for those who don't know who I am.
My name is Adam Becker and I play pinball at the professional level and I always say I play at the professional level rather then I am a pinball professional because no one is a pinball professional. None of us at our level of play can make enough money to ever call it a profession because there just isn't enough exposure. But we are on the cusp of that changing so who knows what the future holds. Wong will be helping me make these posts purdy cause ain't nobody got time for that.
Anyway, as of writing this I'm currently ranked 2nd in Canada as per the IFPA (
www.pinballrankings.com
). I am also the Canadian country Director for the IFPA, former Pinburgh 2012 Champion, League Official and Champion many times over for the Toronto Pinball League, and etc, etc.
Suffice to say I play pinball A LOT and in doing so I have formulated some very strong, and very detailed opinions on what I think makes a good game. Some people agree with them, some people don't and some people just like to read about pinball. I plan to analyze games in this thread in the same way I have in the past, detailing what I like, what I don't and why.
So without further delay...