PINBALL ARTWORKS - Hire the Best Pinball Artworker / Restorer for Free

​

- My stage name is

"Mikonos"

. I am mainly an

ARCADE and PINBALL ARTWORK COLLECTOR and the

webmaster

of

"Zona Arcade Contruye, Restaura y Decora Tu máquina Arcade y Pinball",

my fansite

.

You can find me here: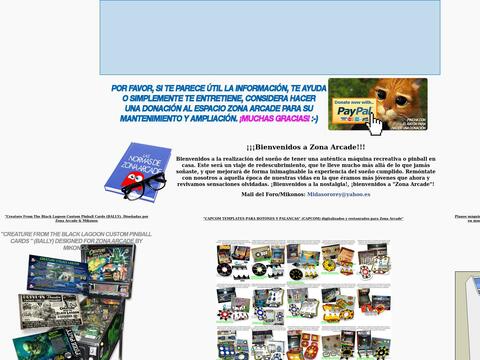 COLABORA,~Web Zona Arcade,INFOCADE,ARCADECONSTRUCCIÓN,Cabinas Arcades Clásicas Dedicadas a Juegos (RESTAURACIONES),ARCADEMIA,ARCADESOFT,ZONA PINBALL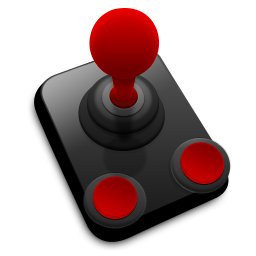 zonaarcade.forumcommunity.net
-
I am the best restorer
of arcade and pinball artworks that exists in this hobby
-
Sure!-
and I collect new pieces through my restorations, among other ways.
-
I offer my
RESTORATION SERVICE
for pinball and arcade artworks
FOR FREE
.
- I am currently
THE LARGEST COLLECTOR of pinball and arcade artworks
in the world
. This is a fact! You can check this through the numerous posts that I will create in this thread.
*
I take big screenshots
. To see details, download them or
click with your mouse
.
-
My Arcade and Pinball Art Restorations are the most accurate in this hobby
. For example: I keep the hand´s made of the original artist, avoiding vectoring as much as possible; I preserve the old printing techniques, such as "dot pattern" for gradients, etc.
- I do not work with photos, except for very small works that do not require much precision, such as pinball inserts and other small pieces that are easy to measure.
-
My method of work is fast and precise
, but
I am not
"Superman"
.
-
I restore
arcade pinball and arcade
for my own entertainment
, in this way I create customized artworks, like pinball cards that you can see here:
"Pinball Cards" - Modded pinball cards with a professional designing Well, I read the specific rules for this subforum and I think how it works. Let´s go with my own disclaimer (a matter of common sense): 1) My cards are availables for almost all pinball fan. I have not problem to order...
www.pinballrevolution.com

- I usually have a queue of requestingss, but I move according to the interest of the piece to be restored and the restoration challenge.

- I usually report the price of printed reproduction at the end of restoration. The price will be reasonable.

-

Earning money is not my goal

,

my GOAL is to collect new pieces

.

-

I am not a printer and I´m not a shop

, but I order my reproductions in the best print shops that I know.

Because my restorations are the best possible, I order my printings with the highest quality available

.

IMPORTANT: If you are interested in I help you ---> I´m totally against rude people! Be polite when asking me for something, otherwise

you will be ignored

!

I try to be as transparent as possible with my users and fans, so I prefer that all requestings to me be made publicly, in this same thread. However, this is my mail:

midasororey@yahoo.es

Greetings!

P.S.:

If you are not interested in this thread, ignore it!
Last edited: