Introduction about me: I'm Mikonos and I'm 23-year-old in arcade and pinball hobby. I'm the webmaster of a fansite called
"Zona Arcade. Construye, Restaura y Decora tu Máquina Arcade y Pinball"
(17 years old) too. I always had the same nickname. I'm a fan and a huge collector of arcade and pinball cabinets, and other items related. Some year ago I realized that I like so much to restore and customized artwork, it is my main entertainment. I think I'm good at working with design programs.
You can find me here
,
I'm always restored and collecting new artwork pieces
: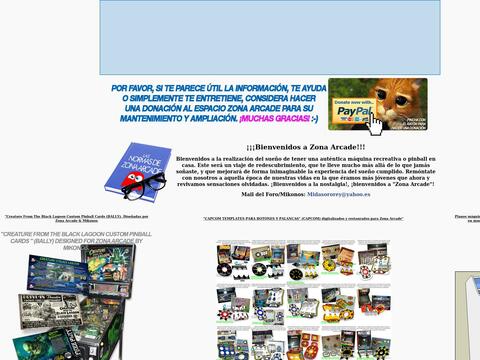 COLABORA,~Web Zona Arcade,INFOCADE,ARCADECONSTRUCCIÓN,Cabinas Arcades Clásicas Dedicadas a Juegos (RESTAURACIONES),ARCADEMIA,ARCADESOFT,ZONA PINBALL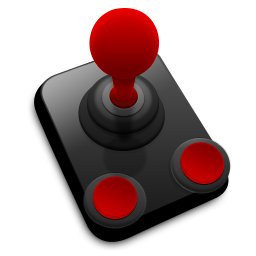 zonaarcade.forumcommunity.net
I'm not a shop and I'm not working for a print shop!
Sorry for it! I'm only a fan and
I work for my own entertainment
.
I learned all about design and print materials by myself, I'm always looking for volunteers for testing of my new mods and ideas, I look for new restoration challenges and more. If you have a good idea about a mod for your pinball, tell me and I will try to make it a reality. I work designing and restoring for free because it is fun for me!
Mi contact mail:
midasororey@yahoo.es
The price list is a requirement of this forum, do not value my work based on it, it is worth much more. Don't give it any importance.
I am a fan of the arcade and pinball world and a very good (the best I know) and cheap artist in terms of prices, so much so that
I do it for free
. In return, I am somewhat capricious with the users that I decide to help, because
I can't stand rudeness or lack of manners
.
I also
exchange
scanned pieces
(not my originals) with other users and artists. I am a great collector and I believe
I have the largest collection of vintage and original art in the entire world
, by far.
-----------------------------------------------
Printing Price List (reference: vinyl):
Aprons: 210 €
Exterior Pinball Decal: 750 €
Inserts: 270 €
Translite: 350 €
Playfields: 450 €
Plastics: 450 €
Shipping cost+Insurance 40-95 €
Restoration: 0 €
Customization: 0 €
Dealing option is available, I exchange artwork (raw or restored files for others files) and my skills.
This is my preferred option!
Cheers!
Last edited: